Sea Cucumber Foodways in Asia
Presentation by Professor Jun Akamine
Info about event
Time
Wednesday 20 June 2018,
at 16:00 - 17:30
Location
Moesgård Museum conference room (4240, 301)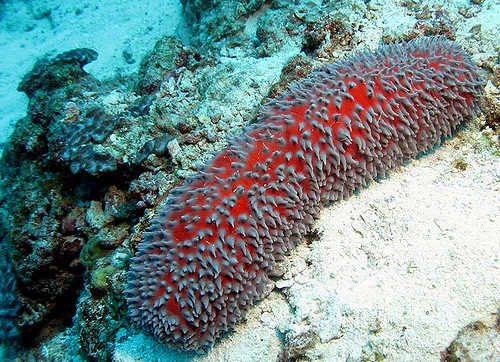 Abstract: Sea cucumbers have been one of the important trading commodities in maritime Asia including Japan and China for at least 350 years. Chinese merchants have played significant roles in the trades. There are 1,200 species of sea cucumbers in the world inhabiting shallow or deep waters, as well as both tropical and temperate waters. At present, about 60 species are commercially traded and strong demands toward particular species raise concerns about overexploitation. Since early 2000s, conservation of sea cucumbers has been a new international political challenge such as in the IUCN (International Union for Conservation of Nature) and the CITES (Convention on International Trades in Endangered Species of Wild Fauna and Flora). This talk will first explain sea cucumber foodways in Asia and explore development of sea cucumber fisheries and trades in Japan and Southeast Asia. The second part of the talk will explain contemporary sea cucumber trade patterns, which keep dynamically changing in accordance with changes in manners and styles of sea cucumber consumption in China.
Bio: Akamine Jun is Professor at the Institute for the Study of Global Issues, Graduate School of Social Sciences, Hitotsubashi University in Tokyo. His research interests include maritime Southeast Asian Studies and anthropology of food. One of his current research topics is whaling and whale meat foodways in Japan. He is an author of a book Conserving Biodiversity for Cultural Diversity: A Multi-sited Ethnography of Sea Cucumber Wars (Tokai University Press 2013). He is an editorial board member of Asian Anthropology (Taylor & Francis) and an advisory council member of the World Gastronomy Initiative.