Mild Apocalypse - Feral Landscapes in Denmark
Welcome to a Research based Exhibition at Moesgaard Museum
Info about event
Time
Thursday
4

February 2016,

at 15:00
- Saturday
4

June 2016,

at 17:00
Organizer
Nathalia Brichet, Felix Riede og Frida Hastrup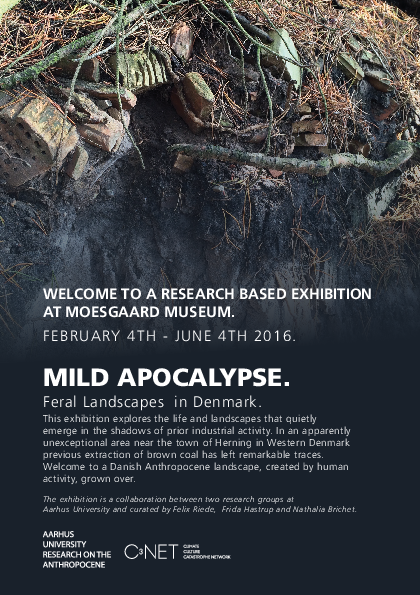 This exhibition explores the life and landscapes that quietly emerge in the shadows of prior industrial activity. In an apparently unexceptional area near the town of Herning in Western Denmark previous extraction of brown coal has left remarkable traces.
Welcome to a Danish Anthropocene landscape, created by human activity, grown over.
The exhibition is a collaboration between two research groups at Aarhus University and curated by Felix Riede, Frida Hastrup and Nathalia Brichet.
The exhibition is open from February 4th - June 4th. Read more at the Moesgård Museum webpage here