NIELS BOHR PROFESSORSHIP & PROJECT
Discovering the Potential of Unintentional Design on Anthropogenic Landscapes
About
The Anthropocene is a new geologic epoch, defined by unprecedented human disturbance of the earth's ecosystems.
Applying insights and methods from anthropology, biology and philosophy Aarhus University Research on The Anthropocene (AURA) aims to open up a novel and truly trans-disciplinary field of research into the Anthropocene which is needed to understand the kinds of lives that are made and the futures that are possible in the ruined, re-wilded, and unintended landscapes of the Anthropocene.
Events
Thu

08

Sep

Tue

13

Sep

Wed

21

Sep

Wed

05

Oct
News
2016.08.11 | Media coverage
Journalist Kåre Gade var med d. 19 maj 2016, da AURA afholdt landskabsseminar på Moesgård.
2016.07.08 | Awards
In connection with his professorship, Nils Bubandt is going to continue the interdisciplinary work in AURA
2016.06.28 | Media coverage
Professor Jens-Christian Svenning and post.doc Meredith Root-Bernstein in feature article about rewilding
AURA visitors in 2016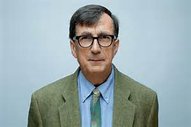 The well-known Philosopher, Anthropologist and Sociologist of Science Bruno Latour will be visiting AURA June 2-5, 2016.
---
Assistant Professor Micha Rahder at Department of Geography and Anthropology, Louisiana State University will be joining AURA as a guest researcher in May, 2016.
---

Landscape geographer Kenneth Olwig (Swedish University of Agricultural Sciences) and Historian Bo Fritzbøger (Copenhagen University) will both be giving talks at the AURA Landscape Seminar, May 19 together with AURA core group member Jens-Christian Svenning (see events).
AUFF grants
AURA will be welcoming 6 PhD students in the Spring and Summer of 2016 on AUFF grants:
Oscar F. Reyna, PhD student, the Sociology of Development and Change Chair Group in Wageningen University, the Netherlands.
Janelle M. Baker, PhD student, Anthropology Department at McGill University, Canada.
Agata Agnieszka Konczal, PhD student, the Department of Ethnology and Cultural Anthropology at University of Poznań, Poland.
Xan Chacko, PhD student, the University of California, Davis.
Julia Poerting, PhD student, the Department of Human Geography at Heidelberg University,
Aviv Kruglanski, artist and PhD student at Hull University Business School.