Resources, Landscapes and Extractive Industries
Nathalia Brichet is a postdoctoral researcher with the AURA project. She received her PhD in Anthropology in 2012 from University of Copenhagen. Brichet is also part of the research project "Natural Goods? Processing Raw Materials in Global Times" at the University of Copenhagen, which funded her postdoc research in 2013-2015. Her research centers on extractive industries in Greenland and Denmark, focusing mainly on gold, rubies and brown coal. In addition, Brichet is engaged in exhibition work, using fieldwork to collect, discuss and exhibit anthropological analyses in collaboration with people she engages with, be they interlocutors, curators or colleagues from museums in Denmark, Ghana, Great Britain, Greenland, and USA. She has curated collaborative exhibitions at the National Museum of Denmark, National Museum of Ghana and at Moesgaard Museum in Denmark.
Keywords: natural resources, knowledge production, post-representational analyses, generative fieldwork, landscape history, geology as a praxis, mining industry, environmental concerns, trade routes, supply chains, museology, curatorship, materiality, heritage, architecture, ruins, postcolonial debates, Anthropocene, Ghana, Greenland, gold, rubies, brown coal.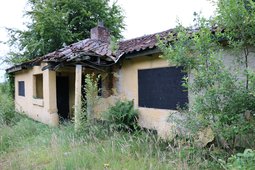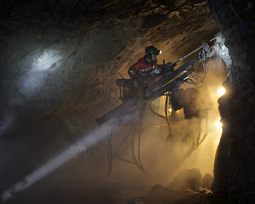 Want to know more…
In my postdoc I research how raw materials, more specifically gold and rubies from Greenland, are processed in order to become valuable natural goods. Through anthropological fieldwork in Greenland I seek to explore how the mining industry (including international companies, small scale miners, bureaucrats, politicians and other stake-holders) suddenly mounts/invests tremendous effort in making ancient geological formations valuable. I have done fieldwork in an operating gold mine near Nanortalik in South Greenland and followed the process of closing it down and re-establishing the site according to environmental standards, as agreed with the government. I ask what kind of landscape is produced as a result of former mining activity and how environmental standards are qualified in the field. 
The opening of a ruby mine near Qeqertarsuatsiaat (da. Fiskenæsset) has ignited a renewed interest in Greenlandic gemstones. Geologists, biologists, administrators, politicians as well as small- and big-scale miners working in Greenland are thus faced with new opportunities and challenges. New regulations, new geological maps and new initiatives are being processed and discussed. During anthropological fieldwork I explore the various and at times contradictory and contested processes that arise in the wake and vicinity of the opening of the industrial Aappaluttoq ruby mine. In other words I will investigate what it takes, apart from a geological deposit, to make valuable Greenlandic rubies
As part of the research group Aarhus University Research on the Anthropocene (AURA) I participate in a collaborative fieldwork in the former brown coal beds in Mid-Jutland. In this industrially ruined landscape where the exploitation of brown coal stopped in 1970 new forms of life emerge. Through interdisciplinary fieldwork we investigate the kinds of life that re-inhabit the sandy dunes and the unstable ground that resulted from the mining activities. Overall our research is experimenting with forms of collaborative praxis, multispecies noticing and ways of doing fieldwork in a world where nature is traversed with human activity.
Exhibiting and collecting things and analyses via fieldwork activities have long been an integral part of my anthropological praxis. I started out making a rather big collection in relation to my PhD about the reconstruction of a former Danish Plantation in Ghana. This collection was in close dialogue with an early and rare collection of every-day objects from the same area in Ghana. Later, I organized a collection of water related objects in collaboration with the research project "Waterworlds at the University of Copenhagen", which also included my own collection of objects and stories during COP15 in Denmark. Lately I have done a collection in both the brown coal beds and in Greenland – both telling stories about extractive industries and the landscapes they leave behind.